Kerry Way
This world-famous long-distance (214 km) walking trail is the on-foot version of the Ring of Kerry, a huge looped route around the Iveragh Peninsula taking in some of the Reeks District and Kerry's finest sights on the way.
In the Reeks District, you can pick up the Kerry Way in the Black Valley and walk toward Glencar, or even choose to start from the Climbers Inn or Glenbeigh. Although the trail goes through many remote locations, walkers can book accommodation in guesthouses along the trail or in nearby villages close to the route.
While the Reeks District is home to Ireland's highest mountains, the Kerry Way avoids the higher peaks and takes walkers on the lower reaches of mountain ridges offering a variety of landscapes on the way. Reeks highlights on the trail include the Black Valley, Lough Acoose, Glencar and Cahersiveen, while other notable stops are Killarney National Park and the town of Waterville that overlooks Ballinskelligs Bay.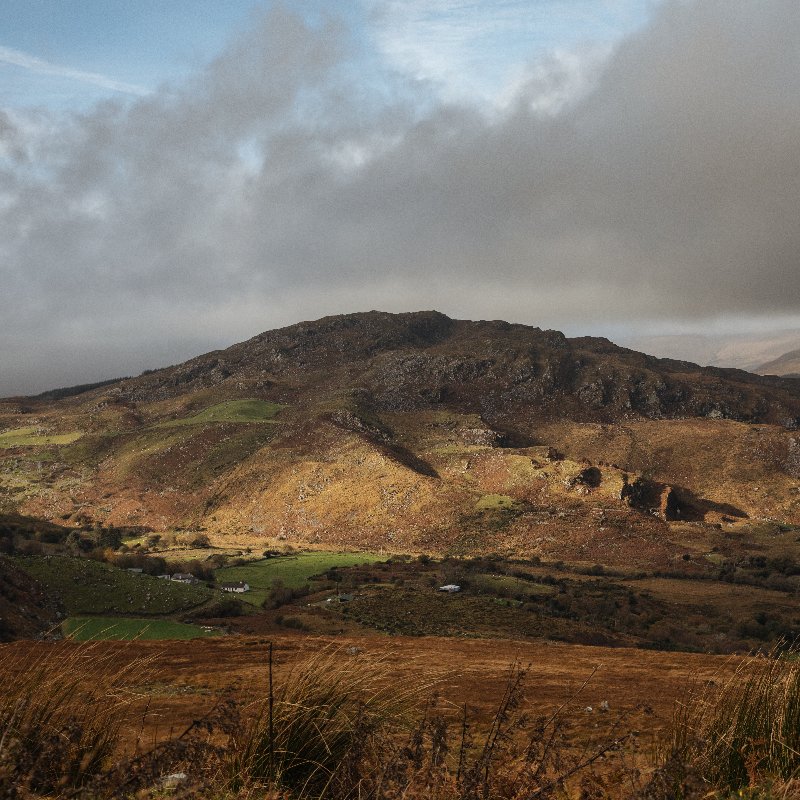 Staigue to Blackwater Bridge
Blackwater Bridge to Kenmare
Killarney to Black Valley
The following are recommended: comfortable walking/hiking boots and socks, head covering, gloves, fleece, waterproof jacket and over-trousers.
Is the route sign-posted?
Yes, but a guidebook and maps are recommended. Maps numbered 78, 83 and 84 in The Discovery Series produced by Ordnance Survey Ireland are the best ones.
Can I follow a map on my mobile?
Reception on high ground is pretty good, but less so in the valleys. Don't rely on a map on your phone to always work.
Escape to the Heart of the Kingdom, home to Ireland's highest mountains, darkest skies and cleanest air
Escape to the Heart of the Kingdom, home to Ireland's highest mountains, darkest skies and cleanest air