So you've decided to get out walking in the Reeks District. Good choice. But now that you have to plan all of these outdoor activities, what's the best way to find your way around? We have you covered with a map option to suit every outdoor-loving personality type.
Find the map that fits your outdoor adventure style:
---
1. The Family Weekend Warrior
You're the kind of person who likes to keep the entire family healthy and active by going for weekend hikes. You're always on the lookout for new walking routes, but before you pick your next adventure, you need some important information. Will the seven year-old be able to handle this walk? Is there parking nearby? Will the walk be done before Nana gets hangry?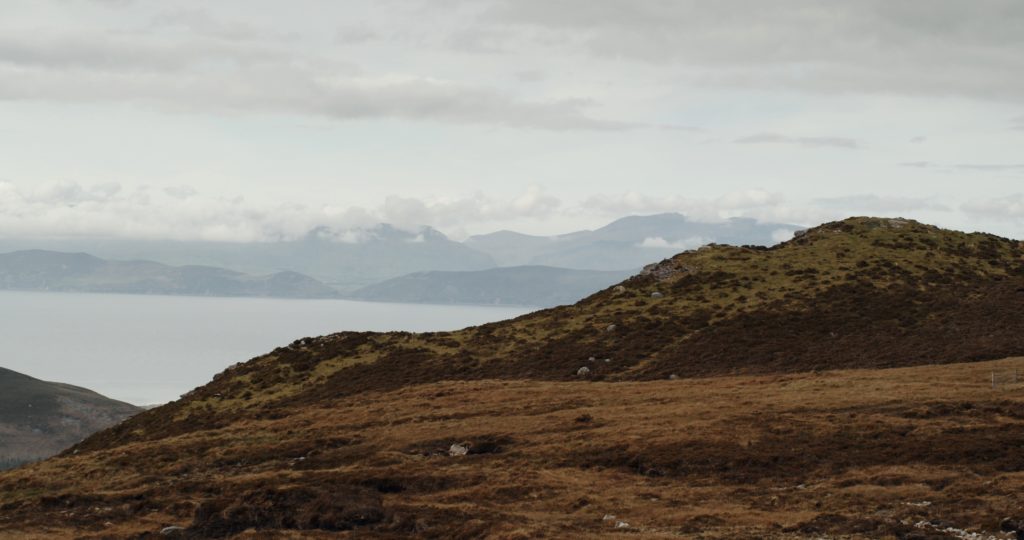 Your Map: The Kerry Trails Map
The Kerry Trails Map from Kerry County Council, South Kerry Development Partnership and NEWKD is like a menu of walking adventures in Kerry. With over 130 trails and walks, many of them in the Reeks District, this map includes information such as location, length, difficulty, duration, GPS coordinates, as well as directions to the trailhead and parking areas. It can be downloaded for use off-line or can be used in the Google Maps app, and offers a 3D view of trails to enhance the user experience.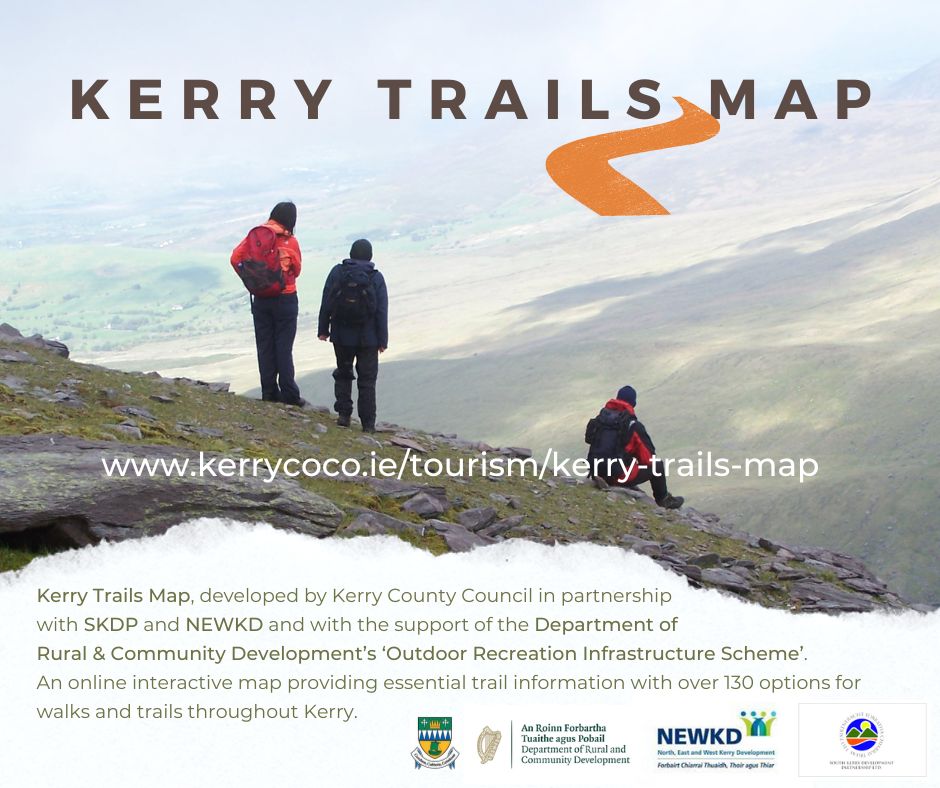 ---
2. The Mountaineer
You're serious about mountains and you're always improving your mountain skills. You need a physical map with lots of detail that you can keep in a little waterproof folder because you are definitely not going to have mobile phone coverage where you're going.
Your Map: The Reeks from EastWest Mapping
The Reeks is a printed map of MacGillycuddy's Reeks. If you're heading up Ireland's highest mountains, this map contains exactly the information you need to navigate safely. Many serious hikers like the topographical detail of this particular map.
---
3. The Traditionalist
You like a bit of a ramble along the Kerry Way. You don't want to mess around with these new-fangled digital maps or apps and you want to see place names spelled the way we all agreed upon in the late 18th century.
Your map: Ordnance Survey Ireland Discovery Series 70, 78 and 83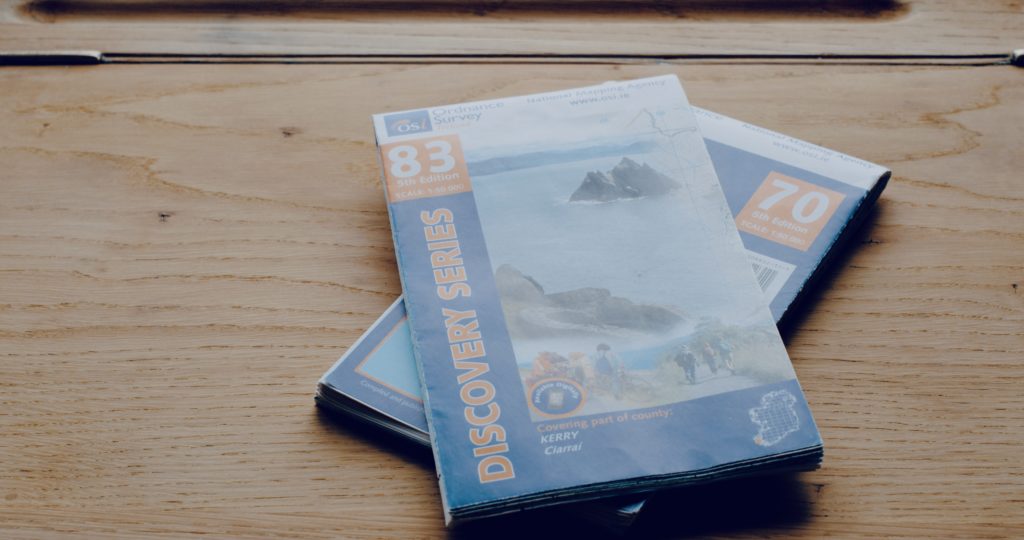 OSI maps have long been a staple among Ireland's outdoor community and for good reason. They're classic and they're accurate. Keep one in a little waterproof pouch next to your compass. Maps 70, 78 and 83 cover the Reeks District. You can pick up any of these maps in the Reeks District Visitor Centre in Killorglin.
---
4. The Cultural Walker
Are you the kind of person who hikes with a camera or sketchbook? Do you get excited by a good ogham stone or well-preserved Bronze Age fire pit? If you find yourself drawn to walking routes because you like the history and stories associated with the area, you might be a Cultural Walker.
Your Map: Reeks District Walking Cards
You can peruse the walking routes on the Reeks District website or pick up print versions of each Walking Card from the Reeks District Visitors Centre in Killorglin. Each route has important information like duration, route type and difficulty level, and also some interesting information about the environment, culture and history of the area.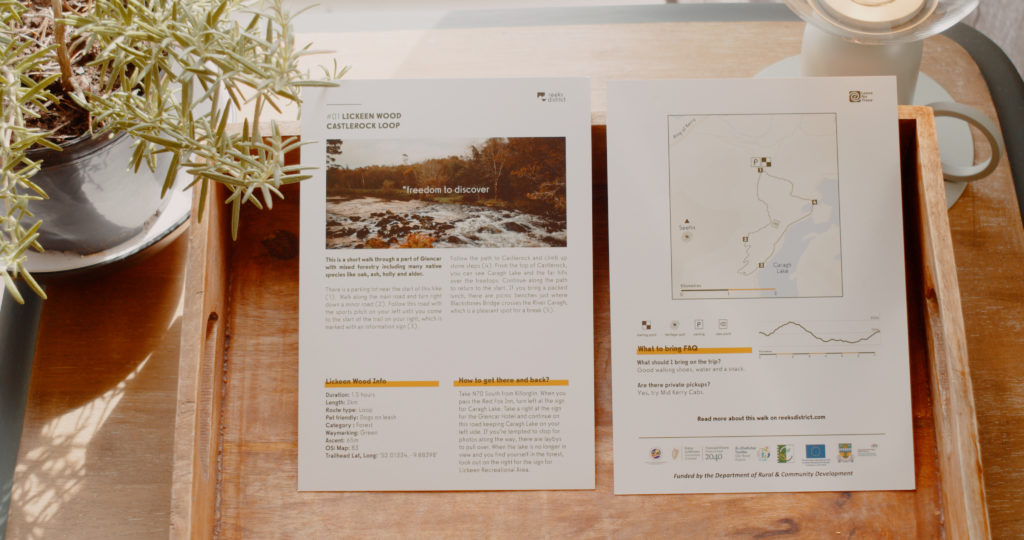 ---
5. The Extreme Adventurist
You're an app kind of person, sprinting along mountain ridges in search of new challenges while always trying to beat your own records. You need to keep track of your stats and you also like to see what other outdoors people are up to so you can get inspiration for your next adventure.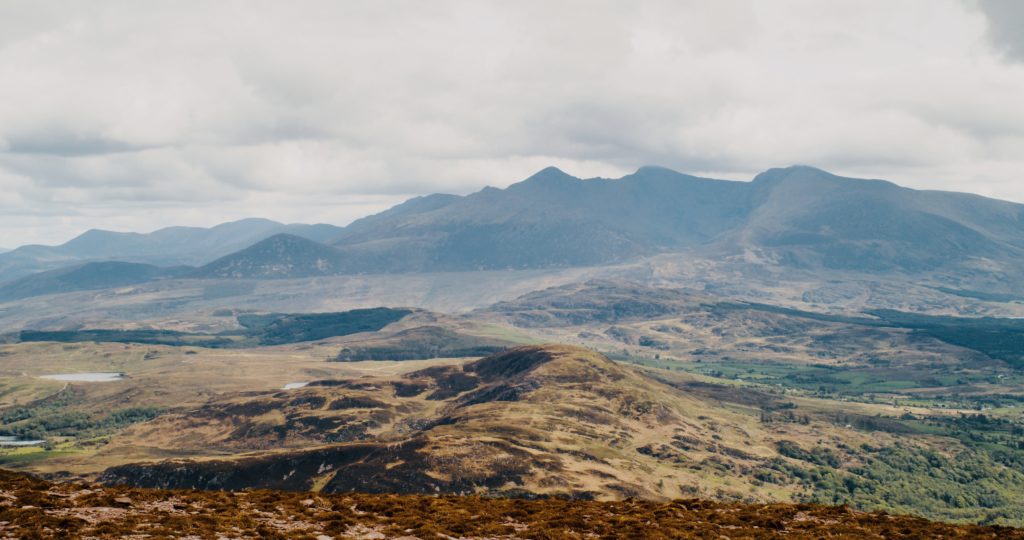 Your Map: Komoot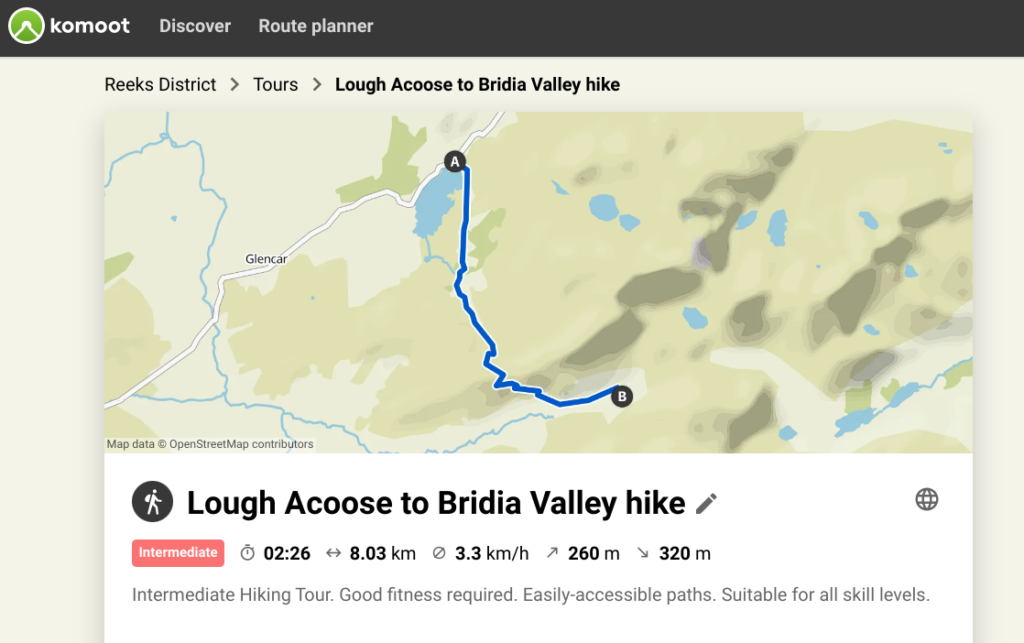 Komoot is a handy app for people who really want to make the most of their time in the great outdoors. There's a curated collection of Reeks District walks on the app already. And if you're extra hardcore, you can use the app to take on the Big Five Challenge: Climb Ireland's highest peak, kayak across Caragh Lake, surf at Inch, night SUP in the Dark Sky Reserve and bike up our most challenging mountain passes.
---
---
Need a place to camp or glamp near the mountains? Check out Base Glamp at Black Dog Farm or Farmyard Lane Glamping.
Read more stories on our Notes from the Reeks blog