Celebrate Bealtaine with a hike up Seefin in Glenbeigh. From the summit of this horseshoe, you can enjoy views of the Atlantic ocean, Castlemaine Harbour, Caragh Lake, the Slieve Mish, MacGillycuddy's Reeks and the Dunkerron mountains. In the process, you can discover how these views inspired some of the best-loved myths from ancient Ireland.
May in the Reeks District is a time for celebrating Bealtaine, a holiday passed down from the Gaelic calendar. In Killorglin and the surrounding townlands, people decorate May Bushes or hang out May Boughs (wreaths of flowers) to carry on the tradition while many people in Glenbeigh will pay a visit to Saint Finian's Well at this time.
In the past, Bealtaine celebrations also included leaving out food for the aos sí, or fairies, to keep them in good form so they wouldn't cause mischief. Bealtaine celebrations are mentioned often in stories from Irish mythology, so clearly it was an important holiday in ancient Ireland.
If you really want to get into the Bealtaine spirit, go for a hike up Seefin, a horseshoe outside of Glenbeigh near Saint Finian's Well with mythological views. Kerry's Reeks District is reputed to have the cleanest air in Ireland and there's no better place to breath it in than 493 metres above the sea.
Here are the top ten things you can spot from Seefin:
1. Curra Hill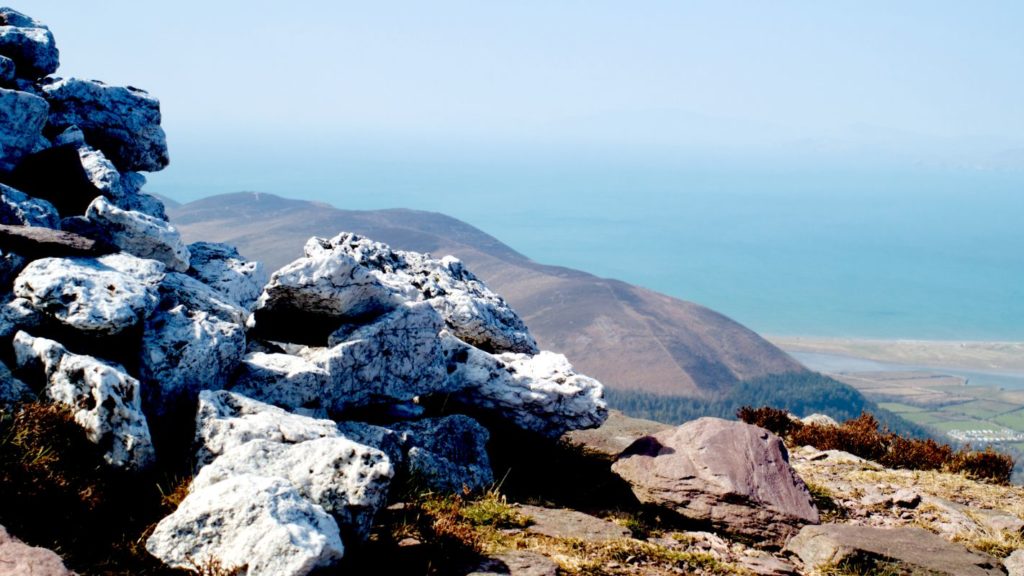 Among those trees, there's a fairy forest trail where local artists create small fairy houses. There is also a longer walking route to a cairn on the summit with stunning sea views of Castlemaine Harbour.
2. Inch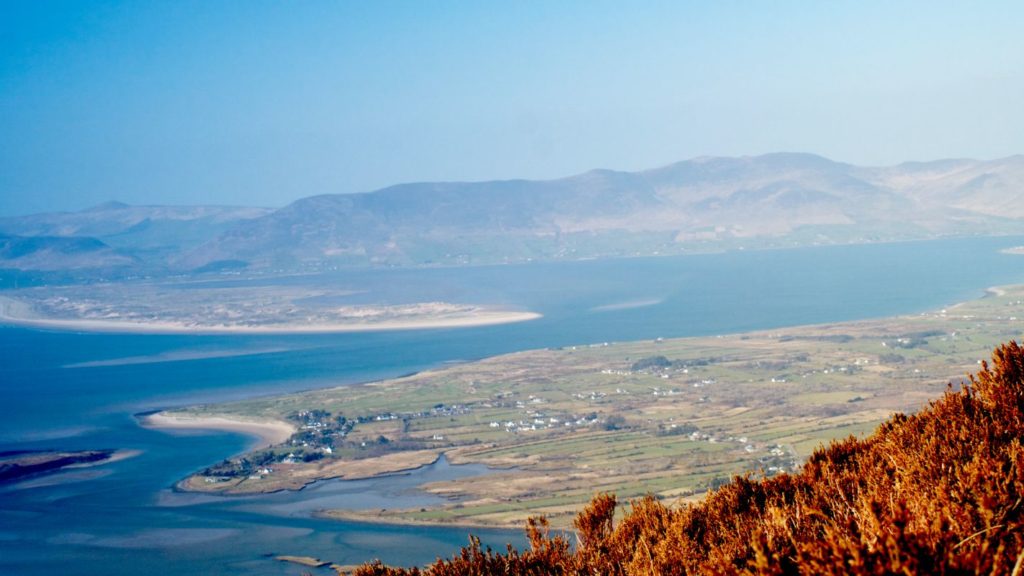 One of the most important stories from Irish mythology is the story of Oisín and Niamh. Oisín was a Fianna poet who caught the eye of Niamh, a fairy woman who was the daughter of a sea god. Niamh convinced Oisín to ride off with her on a white horse that galloped across the ocean to her home in Tír na nÓg. Legend has it that if you look from Seefin toward the ocean and see a bright patch of water just beyond Inch, the portal to Tír na nÓg is open.
3. Cromane Point and the Slieve Mish mountain range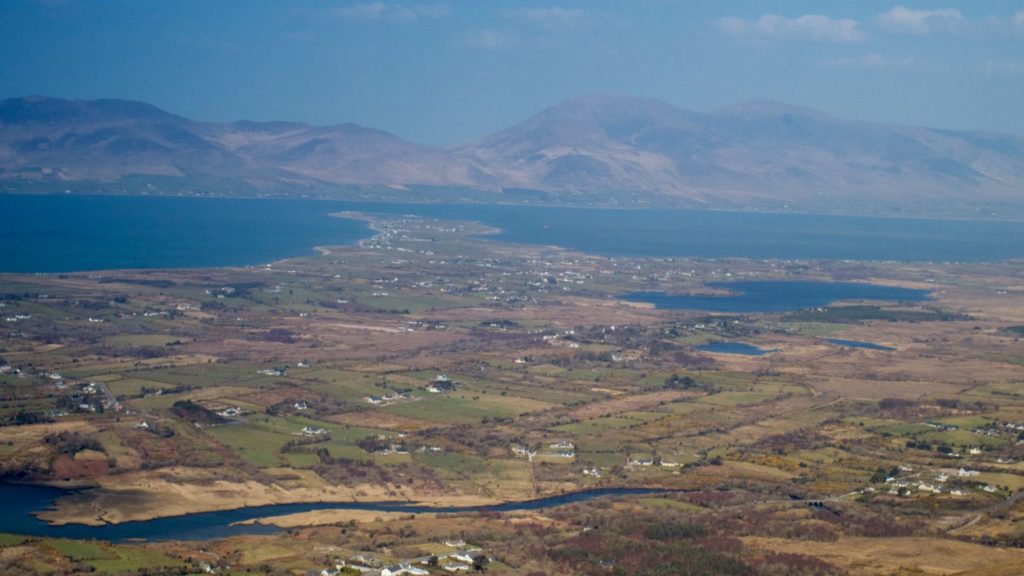 There's a laid-back bicycle route down in Cromane if this view is giving you notions about your next adventure.
4. Caragh Lake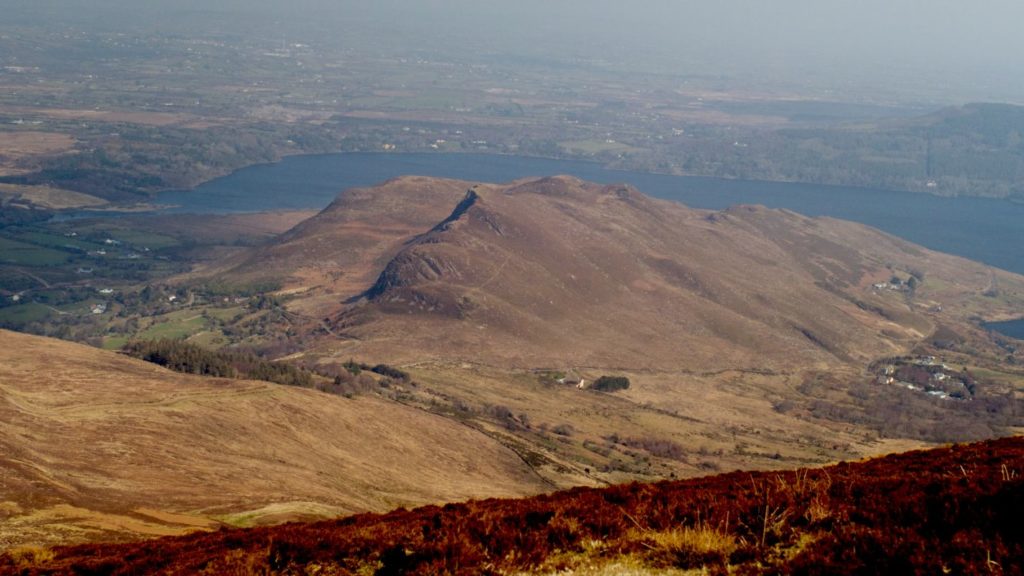 5. Trig Point with Carrauntuohill and MacGillycuddy's Reeks in the background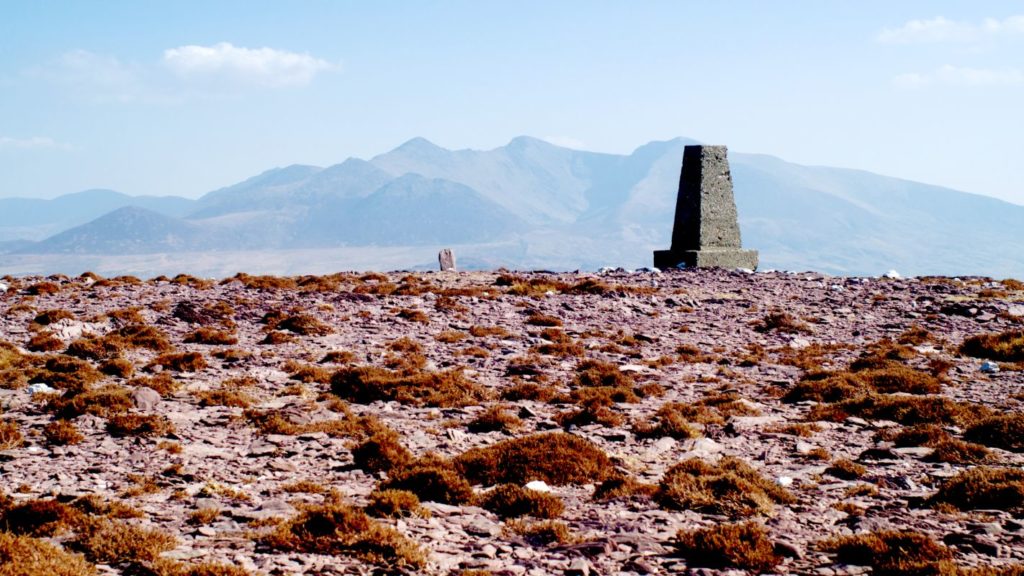 The view from Seefin is so good that cartographers in the 1800s built a trig point on the summit to aid in the map-making process.
6. The Upper Caragh flowing into Caragh Lake
7. The Lower Caragh flowing toward Castlemaine Harbour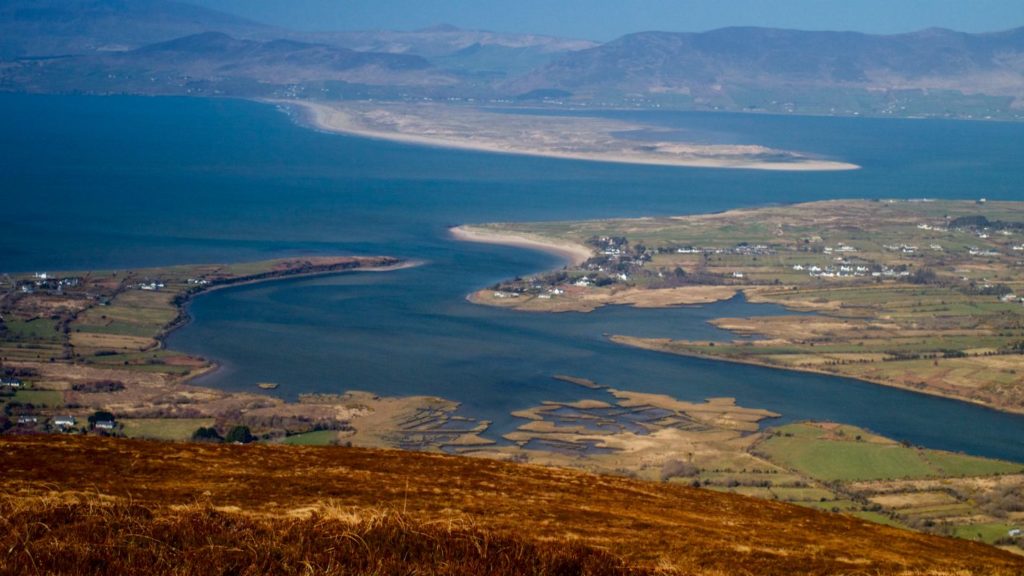 In another story from Irish Mythology, Fionn mac Cumhaill climbed Seefin to look out for his young bride-to-be, Gráinne, who had run away with the handsome warrior, Diarmuid. The two lovers were said to be hiding in a cave near Glenbeigh. With views like this, you can see why this would be the ultimate vantage point for carrying out surveillance.
8. Lough Coomasaharn can be seen near Teermoyle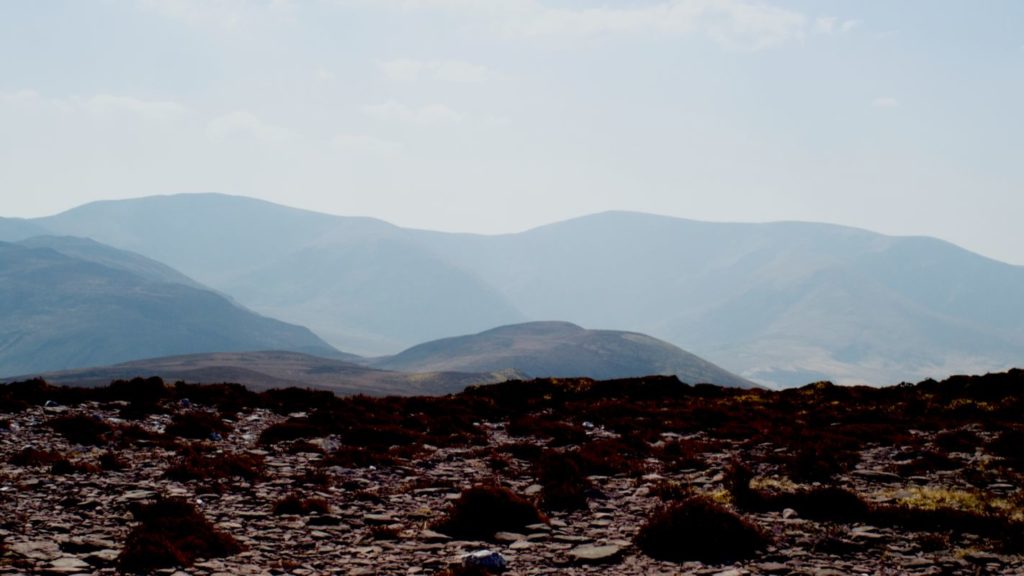 9. A standing stone at the summit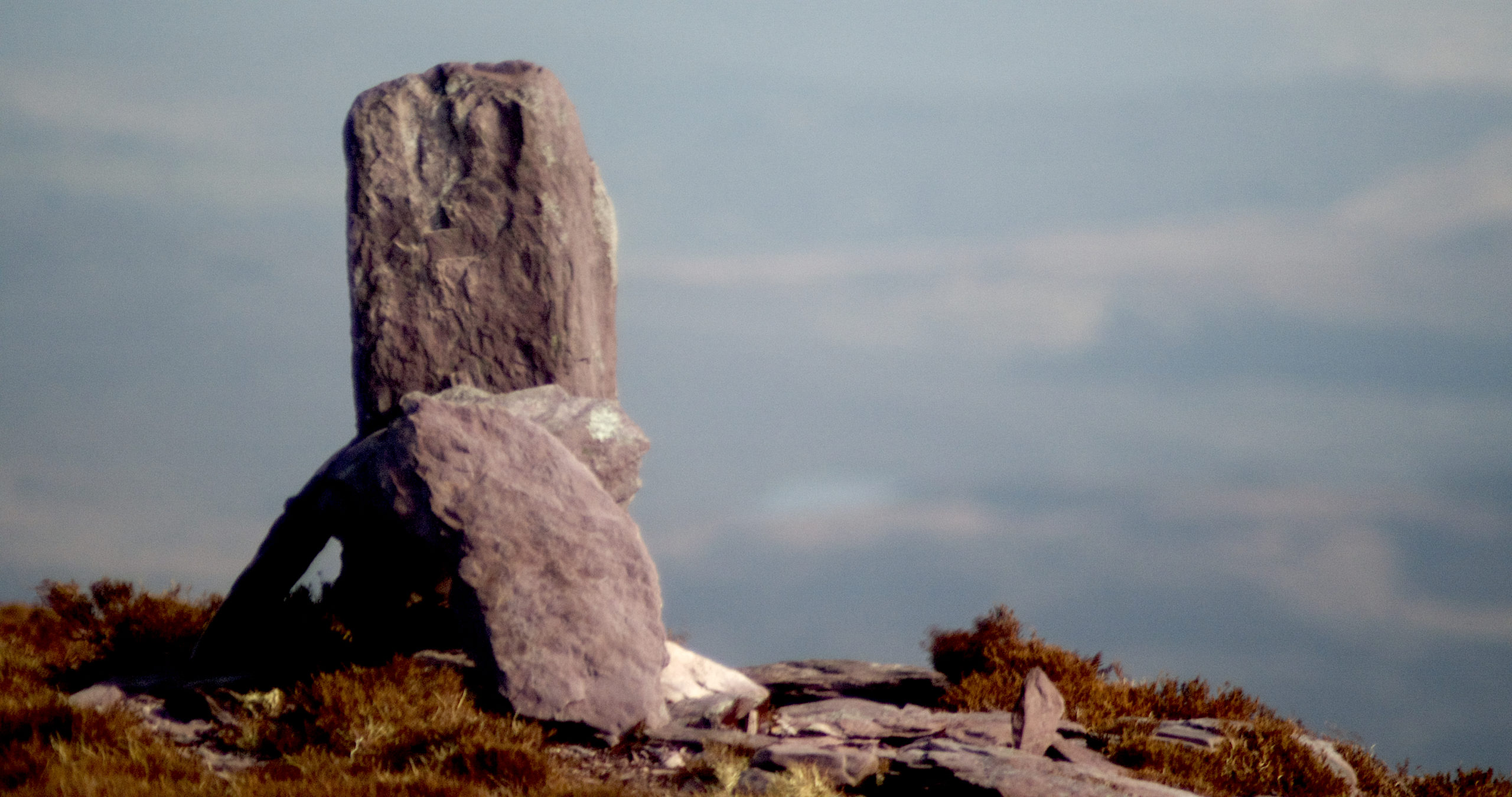 10. Rossbeigh Strand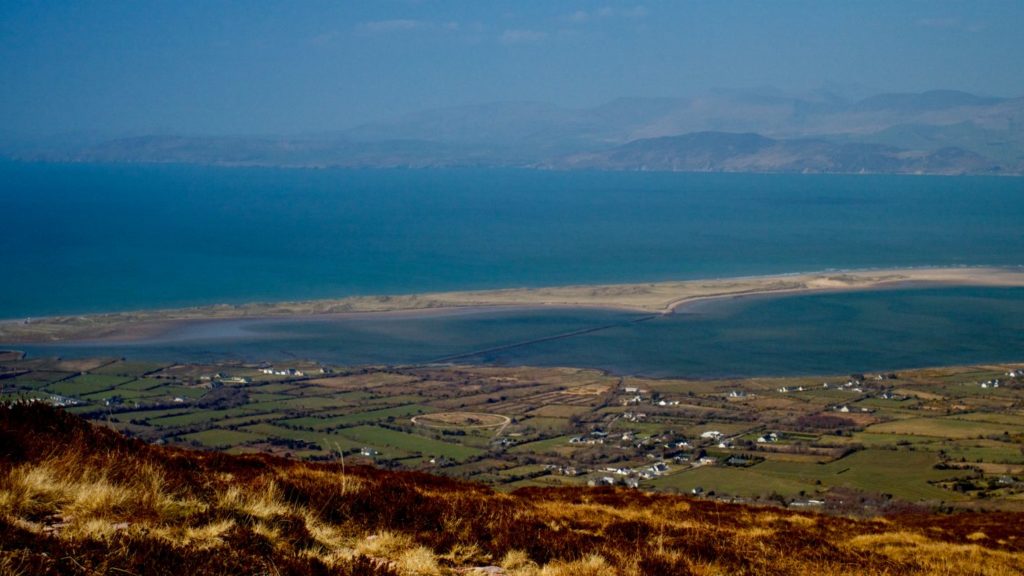 ---
If you want to round off this walk with some caffeine, you can pick up the Kerry Way at the foot of Seefin, follow the posts to Glenbeigh and call into Emilie's for a coffee. Or, if you haven't had your fill of sea views, you can head to the Boathouse, a seaside cafe in Cromane, or Rosspoint Restaurant, which overlooks Rossbeigh Strand.
Read more stories on our Notes from the Reeks blog