5 creative ways to experience art – from ancient to modern – in the Reeks District. Get out and about while you enjoy art by attending an arts festival, viewing an exhibition, going on a street art stroll, taking on a hike with heritage or finding ancient art hidden in the rugged mountain landscapes. 
If you're a creative person, there is plenty of inspiration to be found in the Reeks District. Artists have been inspired by the rugged landscape in this region since Neolithic times and you can still enjoy some of Ireland's earliest works of art in situ, where the artist created them. The area surrounding MacGillycuddy's Reeks has inspired everything from rock art in the Bronze Age to the plein-air paintings of the 1700s to modern-day performance artists who travel here for K-Fest. 
Creativity is not just part of our history; it's a living tradition. Here are the best ways to enjoy art from a number of historical periods and artistic movements in a variety of settings:
1. K-Fest 
Over the June Bank Holiday, artists from all over the world descend on Killorglin for K-Fest, a festival that focuses on emerging artists. Every available space in town is transformed into a pop-up gallery or performance space and there are gigs featuring up-and-coming musical acts. In 2022, K-Fest runs between the 3rd and 6th of June.
2. Street Art
If you miss K-Fest, you can still enjoy some of the art no matter the season. Every year, the festival commissions artists to create murals and other works around Killorglin. Grab a takeaway coffee, go for a stroll and enjoy some street art.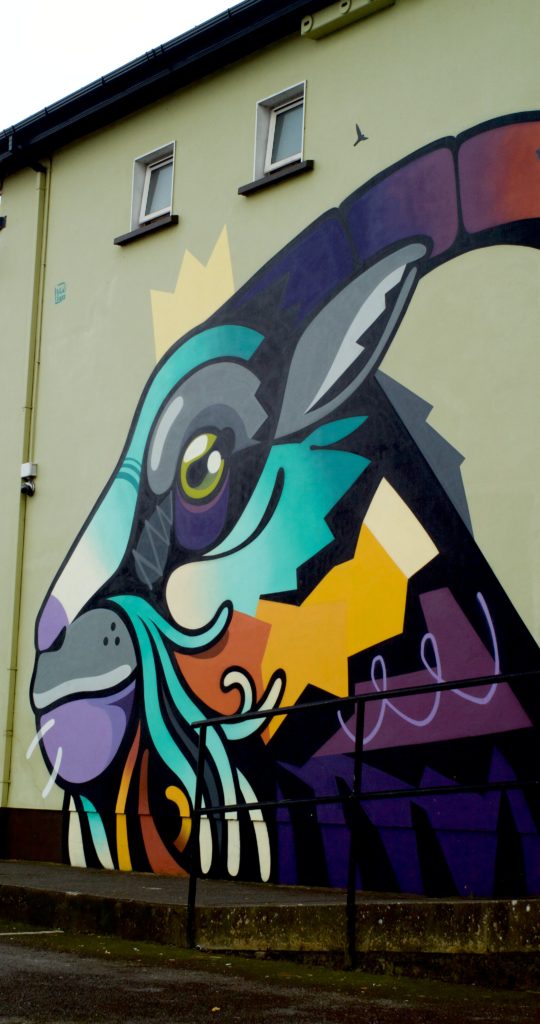 3. Pauline Bewick 
The Reeks District is home to one of Ireland's best-loved modern painters, Pauline Bewick. There's a permanent exhibition of Bewick's work between the library and the Reeks District Visitors Centre in Killorglin. The exhibition features works from throughout Bewick's career and even examples of her work from childhood. 
Once you start looking, you will spot Bewick's work in a variety of settings. The Bianconi has Bewick's fantastical depiction of Puck Fair from the goat's perspective hanging up in the restaurant. You will also notice that the flora, fauna and settings of the Reeks District often make their way into Bewick's paintings as she uses the natural world as a springboard into the landscapes of the imagination.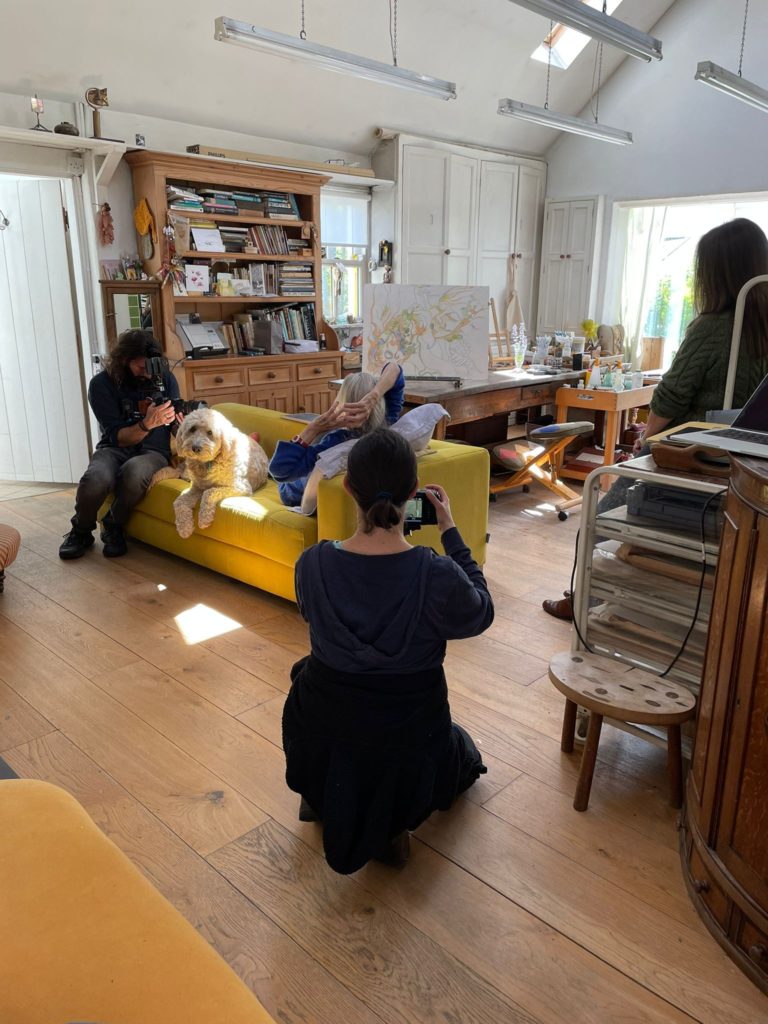 4. Fairy Forest
Local artists create fairy houses and decorate a fairy trail on Curra Hill. The fairy trail is a pleasant walk for families trying to keep kids entertained, but it can also be done as part of a longer loop walk that takes in a cairn overlooking Rossbeigh Strand. The fairy trail is a reminder that art is for everyone and building your own fairy house is a fun project for the whole family.
5. Ancient Art
While out for a walk in the Reeks District, you may come across rocks carved with circle patterns, lines or cup shapes. Archaeologists call this open-air Atlantic rock art. These rocks were carved during the Bronze Age, between 3000 and 1500 BC and were probably created to mark sacred sites.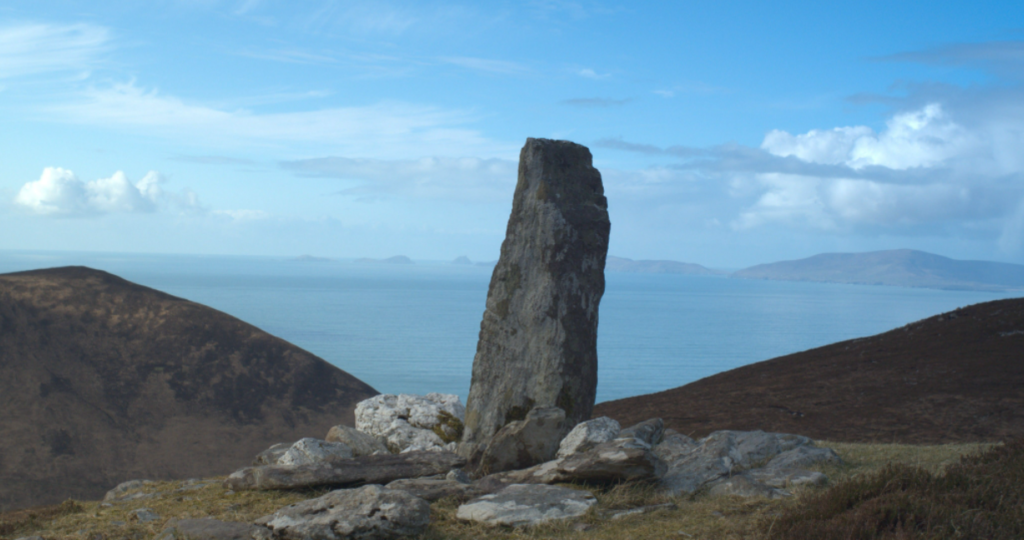 There are also many standing stones, ogham stones and portal tombs in the foothills of MacGillycuddy's Reeks from various historical periods. If you're interested in ancient history, one of the best places to go for a walk is in Killaclohane Forest, where you can see everything from a 5000 year-old portal tomb to medieval ogham stones and even a secret Mass Rock from the time of Penal Laws. 
---
Read more stories on our Notes from the Reeks blog